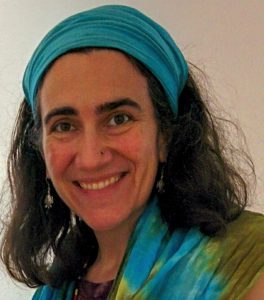 Mey Hasbrook is inspired by ancestors and the Earth; spirituality, women and healing; sustainability and the arts-for-all.  She deeply values community, creativity, and interactive process.
Mey travels in the ministry among the Religious Society of Friends and speaks where way opens.
(See travel minute here.)
She shares views about Quaker life and ministry on the Facebook page
Sink Down & Rise Up
.
As part of this ministry, Mey is building an arts installation,
In Relation
, with a message of Right Relationship connecting care of the Earth and human community. This project launched at the 2018 Britain Yearly Meeting's Sustainability Gathering during her service as invited artist.
Mey has served as a volunteer representative of Friends World Committee for Consultation for Lake Erie Yearly Meeting and on LEYM's Earth Care Committee. She also has co-led a revitalization of the Quaker Arts Center held at Friends General Conference Gathering.
For earlier works and projects, visit Mey's archived web site,
Dey of the Phoenix
. She has engaged the arts as a generative tool to bridge diverse communities, communicate among Friends (Quakers), and transform public and sacred life; see project
La Puenta
for examples. Her additional Facebook pages are on
the arts
and
Earth care
.